Simplify your host stand.
Walk Ins
Faster than a dry erase marker... tap & swipe your way to a faster host stand.
Reservations
Painless reservations without a need to micromanage at the time of booking.
Wait List
Two way text & phone calls from a local telephone number letting your host be in more places at once.
Online Reservations
Online reservations on your website 24/7 without a cover charge.
Server Rotations
Our innovative server rotations keep your host on track with just a glance of the floorplan.
Guest Profiles
Even a new employee will know who your regulars are, their allergies, or birthday.
Servers
Quickly find what server to seat next.
We've pioneered a new way for your host to make decisions on the fly with what we call... the 'server dot'.
It'll keep your servers even and prevent double seating servers.
Easy Server Rotations
Double Seating Prevention
Pick Up Stations
Detailed Server Stations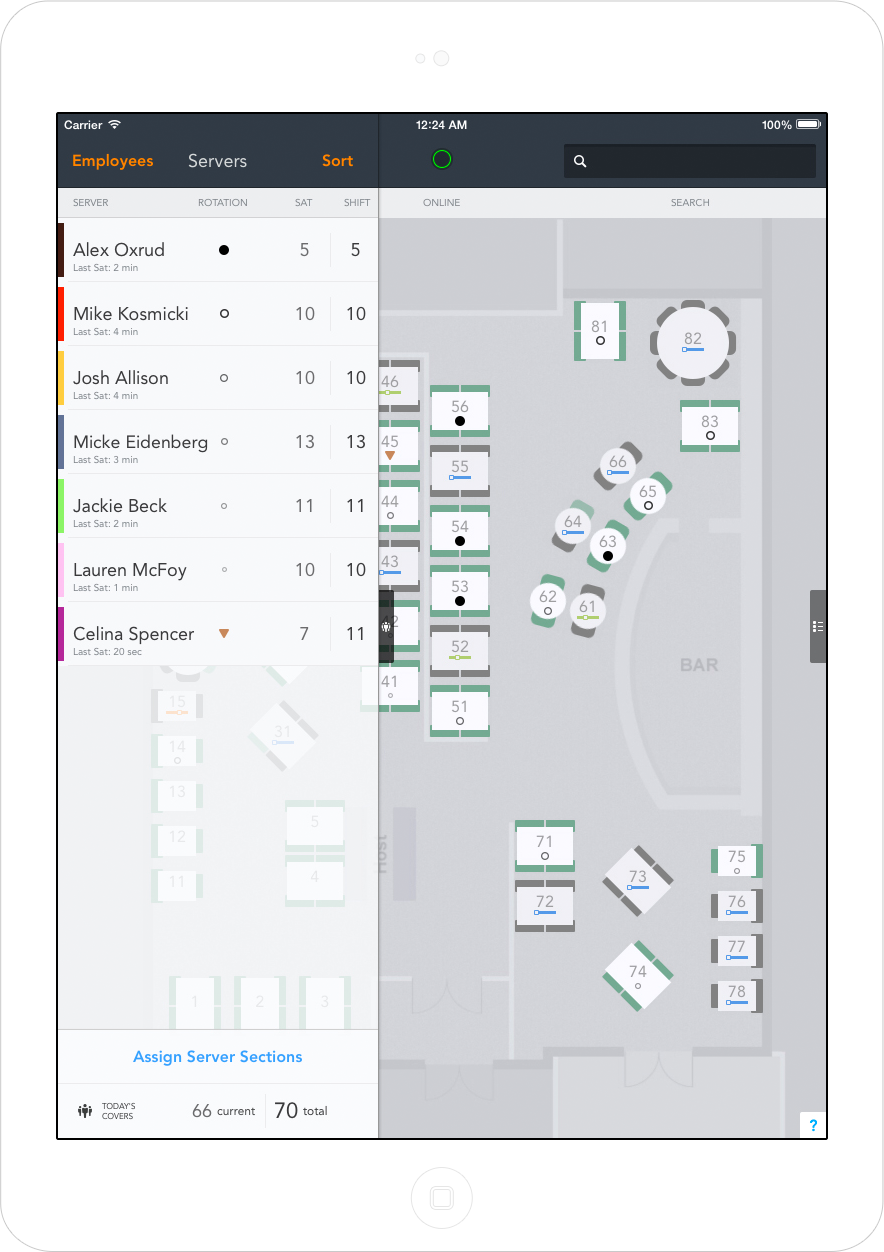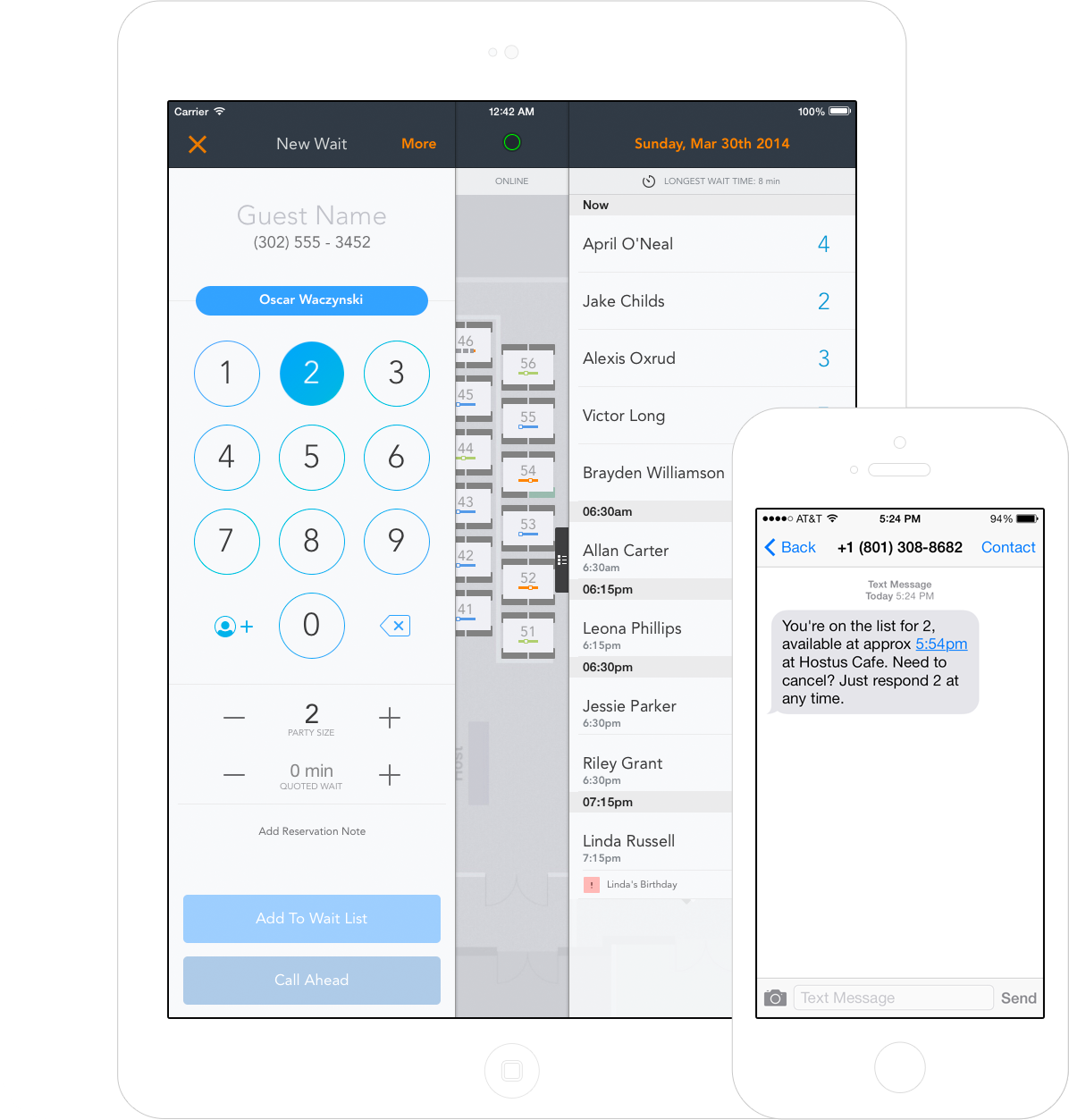 Connected Wait List
Easily manage an incredibly busy restaurant.
Cell phones make great buzzers, and we take it to the next level with smart wait time quotes, 2 way messaging, and automated phone calls. All, from your own unique local telephone number.
We're also non-branded, so your guests will never know it wasn't your host texting away.
Local Telephone Number
Smart Wait Time Quoting
2 Way Messaging
Automated Phone Calls
Reservation Reminder SMS
** WORKS ON ANY PHONE/CARRIER **
Local Phone Number
1000 Notifications
1 iPad Licence
Online Reservations
Local Phone Number
2000 Notifications
Up to 3 iPads
Online Reservations
+1 iPad Licence
+200 Notifications
Multi-Units Will Share Notifications
We're Sorry...
We're no longer supporting Hostus.
Hostus has been an amazing project to be apart of, but for now, we're no longer supporting Hostus nor do we have plans to. We're extremely appreciative of the time, support, and commitment we've received from our family, friends, and clients.


We may come back some day to see if we can tackle the problem properly… but for now, we're looking to continue our careers in the tech industry making software that aims to improve our lives.


Until next time,

Oscar Waczynski & Alex Oxrud
Or spend some time checking out some of the
features
of Hostus.